Do you love slots but want something a little more engaging than what is on the typical online slot playlist? Then Slotomania is for you. It's a new kind of slots app that has a lot to offer. You'll find a whole slew of fantastic challenging slots games, plenty of free play, and a chance to share the excitement with your friends on Facebook.
height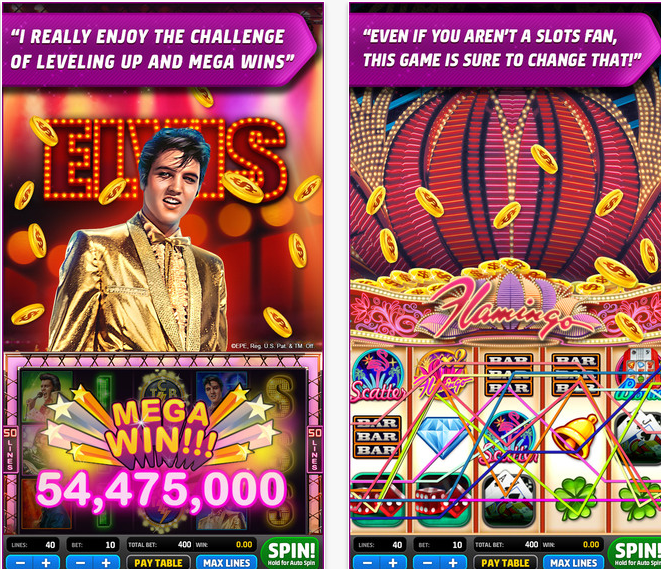 What's Unique about Slotomania?
First of all, it's super easy to download – just go to iTunes or Google Play. Then you'll be ready to take the slots fun anywhere you feel like playing. That's already great news for gamers. But what's especially unique about Slotomania is that the games are connected – as you play, you'll move up through four levels, winning as you go. Of course, the flip side is that you may suddenly tumble back down to the bottom again, but those ups and downs are part of the realistic slot-style action. If you need to take a break while you're really on a roll, save your level and your prizes so they'll be waiting when you're ready to get back to the game.
What Are the Games Like?
There are upwards of 50 video slots, powered by Playtika software. The themes are fun and the excitement is high as you enjoy all the special in-game features. Bonuses, wilds, multipliers and scatters will add to your playing power and there are all kinds of coins, gifts, and other goodies that may come your way – not to mention new games to unlock. Live slots tournaments add even more to the thrills.
Do You Start?
All you need to do is sign up and download the app for iOS or Android. To get yourself started with a nice bankroll of free coins, keep your eyes open for a good promotion. You have the option of adding some of your own cash, but otherwise, you can play totally for free. Take your pick from among the cool slots at Level 1 and spin those reels.