Though the smartphones produced by the top tier of mobile phones manufacturers – we're talking Apple, Samsung, Nokia and the like – might be reassuring to customers who don't really know what they're looking for, with their guarantee both of the build-quality and status-symbol, they are sometimes prohibitively priced. While this has become the accepted norm in the globalised economy of the 21st century, for the savvy consumer of the best mobile phone deals, choice is what it's all about and consumers might be forgiven for wondering whether it's possible to cram the essential technology into a device that doesn't cost quite as much. The answer is yes there are other options out there if you're prepared to take the time look… Mobile phone deals can come in many forms – here's some information on the best potential alternative choices.
BLU Products VIVO 4.3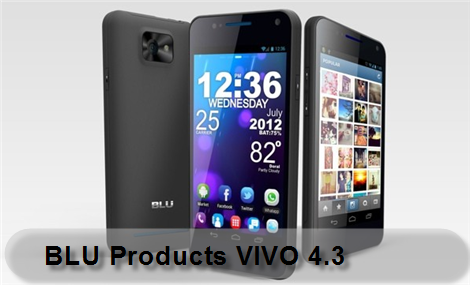 Retailing in the United States for $250 – by comparison the largest capacity iPhone 4S comes in at just under $400 – the VIVO 4.3 has been pronounced the first dual sim smartphone to combine a SAMOLED Plus display (that's the screen ) and dual-core processor (that's the internal workings). So what we're talking about essentially is a smartphone that doesn't necessarily look the business – its 4.3 inch touchscreen only supports a relatively meagre 216 pixels per inch – but is ideal for anyone who wants to show their peers that they are ahead of the curve. The Vivo 4.3 comes with not one but two cameras – the standard 8 Megapixel beast on the back and a lightweight 1.3 Megapixel one on the front. As it packs only 4GB of internal memory this isn't the smartphone for anyone looking to stack an entire digital library on it. All told though the VIVO 4.3 is cutting edge enough, looks good enough, retails cheap enough and packs enough processing punch to be worth a punt if you're looking for a smartphone to prove that you don't simply follow the technological herd.
Plum Might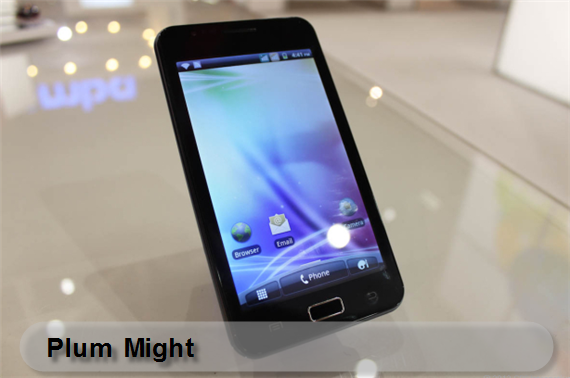 Though its unusual name might indicate a zany smartphone that plays by its own rules, but when you look at the Plum Might what is immediately brought to mind is, a behemoth of the smartphone world, the Samsung Galaxy Note. This is no bad thing as both smartphones incorporate an elegant simplicity when it comes to handset design. Perfect for the time pressured consumer who simply doesn't need to be fiddling around with complex button configurations. However it should be stated now that when it comes to the tech-specs the Plum Might is not a heavy hitter. Though its 5 inch touchscreen is certainly large compared to the general smartphone field its pixels-per-inch ratio of 186 is definitely at the lower end as is the size of its processor a single-core 1GHz module. Also the 2.3 Android version it comes with is relatively old (I say relatively – in weird modern parlance that means more than a year). Altogether this is no razor sharp smartphone, but as you'd expect it retails for less than £140 and as long as you aren't demanding highly-complex functions it will undoubtedly get the job done. All in all this is a smartphone that looks stylish and can competently manage the kind of everyday apps you're likely to be using plus a few more at a push. At less than £140 it certainly counts as one of the latest mobile phone deals worth investigating.