We are aware that Samsung will be releasing more new colors for their latest and popular flagship smartphone Samsung Galaxy S III. And recently we received reports that they will be releasing the latest addition to their Samsung Galaxy S III and the casing color will be BLACK. Currently, Samsung Galaxy S III comes in two colors and that is Pebble Blue and Marble White and soon enough if Samsung will indeed release the black version I think more tech consumers are going to buy that one. Although, the Korean company did not divulge that there will be a black version, I don't think that this is a bluff because one of the known e-retailer of mobile handsets has now listed the black version of Samsung Galaxy S III on their website. The online mobile shop is known as MobileFun.co.uk, an online shopping cart that offers gadgets, accessories, smartphones, and many more.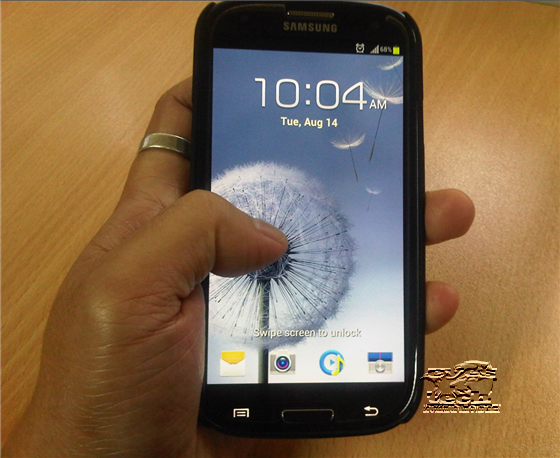 To be perfectly honest, as much as possible I wanted my gadgets to be wearing the same color and that is BLACK. Most of my smartphones that I bought or used for so many years comes only in black. And I will surely buy this latest black version of Samsung Galaxy S III when it reaches our borders. As of now the closest possible that I might buy is the Pebble Blue because it's darker.
Let us take a quick review of what you will enjoy with the latest Samsung Galaxy S III. First, enjoy the powerful quad-core 1.4GHz Exynos processor and 1GB RAM to handle your multi-tasking activities. There's also the popular S Voice feature that will enable you to control your smartphone through voice recognition. You can also call a person directly without any inputs. The Smart Stay feature makes this smartphone quite remarkable as it can detect you if you are still facing or reading onto your phone. The Smart alert notifies you of any messages, events, or any kind of notifications when you come back to your smartphone. You can easily share files with the power of S Beam. The screen display isn't bad at all as it sports a 4.8-inches Super AMOLED Plus screen. You can also utilize its next-Gen Bluetooth 4.0 feature and the smartphone comes with Android 4.0 also known as Ice Cream Sandwich (soon there will be a Jelly Bean update). If you also fancy snapping shots, then use the 8MP rear-facing camera or the 2MP front-facing camera for your video calls.
So, isn't that a great deal or what?