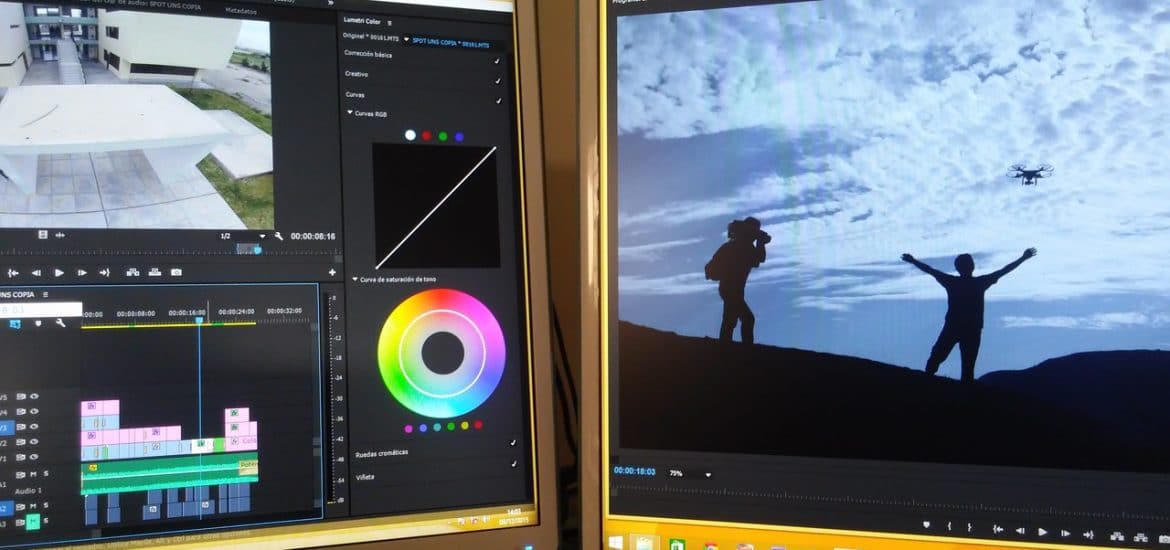 When it comes to video editing, the brands Adobe Premiere, Corel, CyberLink, and Pinnacle Studio are the top picks of non-professional enthusiasts. Of course, there's also the ever-popular and widely used Windows Movie Maker, which many of us grew up to love. To use these video editing apps, you need to purchase, download and install them on your desktop.
But what if you don't want to install any apps?
Don't worry. There are a lot of video editing tools available online that don't have to be installed. In fact, video production experts from Astudio, Dubai find some of these online video editors useful in their projects. Just like the conventional apps that require installation, video editing online apps offer an impressive range of functions and tools to get your video projects done.
Below are some online video editing solutions to help transform your raw video clips to amazing masterpiece to share on YouTube, Instagram, Facebook or any other websites.
WeVideo Editor
WeVideo Editor is among the most popular online video editing tools today. Being fully cloud-based, it enables collaborative video editing solution. It comes with very powerful and useful features that include clip transformation, scene transition, merging audio with video file, green screen, photo animation tools, motion effects and more. WeVideo Editor also offers premium features for video enhancement, such as screencasting, adding royalty-free music from the library, and custom branding. Since this tool is cloud-based, you can upload videos and access them later wherever you are.
Magisto
Available on PC and smartphone, Magisto offers automatic video editing with its easy three-step process. This tool lets you create amazing social videos in minutes. To use Magisto, you simply need to upload video and image files, pick a video editing style and audio files from the library, and the app does the rest. This video editing app is equipped with artificial intelligence technology that makes it capable of editing your videos automatically. Magisto analyzes the video and photo files, and organizes it to produce a good quality video. Free version is available for both PC and smartphones.
PowToon
For those who want to create colorful information videos, PowToon is the best pick. It features basic video editing tools and is often recommended for videos that are intended for informational or educational purposes. Its unique feature is that it lets users use digital cut-outs that can be used as superimposed background of photos and videos for a very colorful, fancy output. It uses drag-and-drop functions so anyone can use it with ease. The free version limits each video project to only 3 minutes. However, with the full version you can produce up to 1 hour of video. The pricing ranges between $19 and $99/month. For a clearer comparison of the different plans, you can check out this PowToons pricing and plans page. Given its captivating outputs, it's no surprise that there are now over 55 million PowToons created!
Loopster
Many users find Loopster to be among the easiest online video editing tools available on the Internet. It promises revolutionary video editing solutions that enable users to edit and publish their own movies right on their own PCs. Loopster has a very user-friendly interface with the following basic features: cloud storage, high-resolution video quality, text and graphic functions, real-time voice recording, and more. Creating new projects and publishing them to various sites such as YouTube is quite fast and dependable. Available features depend on the membership plan you avail. The monthly plans range between $4.99 and $43.
There you have the most popular and most commonly used video editing tools online. Go check out which video editor best suits your needs!