The sixth generation iPhone that is bound to be unveiled next week, September 12, in San Francisco at Yerba Buena Center for Arts will be branded as "the New iPhone" and not iPhone 5. This is the latest report we received where an image was released by a Dutch blog site showing a woman holding the printed packaging that will be used for the new iPhone. The print does not say iPhone 5 but rather "the New iPhone". Tech analysts and most of the followers of Apple products would like to believe that this will be indeed the new brand name of the sixth generation iPhone because of two possible reasons.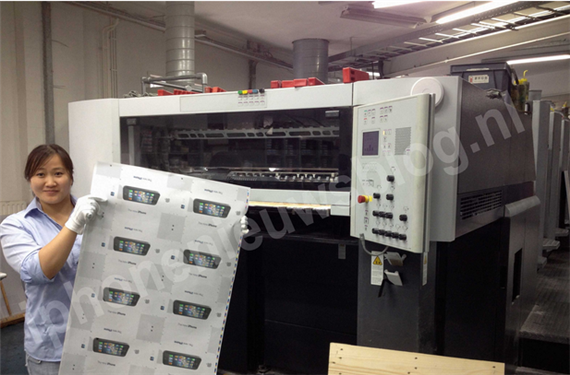 Sixth Generation iPhone Release date
We are all expecting that September 12 will mark as the release of the new iPhone. And because of this, Apple's manufacturers and printing press alike needs to work harder and more precise – to perfection with zero mistakes. So if the image above is indeed a mistake then I am pretty sure they have printed a lot already – waste of resources. And how can even commit a mistake like this because from what I know large printers like the one in the image creates not only a few copies but in bulk.
Apple's Trending Branding Name
Do you still remember the last release of Apple's iPad? Before it was released, people and all of Apple's followers believe that the new iPad will be named iPad 3. But to our surprise, it didn't but it was branded as "the New iPad". So, it is not impossible that Apple will take the same risk of naming the sixth generation iPhone as such – the New iPhone.
What's wrong with the New iPhone instead of iPhone 5?
I saw this one image posted from 9GAG.com yesterday, funny comic actually about one user who just got himself a new iPhone 4S and was happy, boasting about it actually. Then his happiness and excitement went blanked when someone told him that the new iPhone 5 will be out. With this short comic strip, I started thinking of the sixth generation of iPhone that is expected to come out next week. What will it be its name? The New iPhone or iPhone 5? Or will it use another naming convention?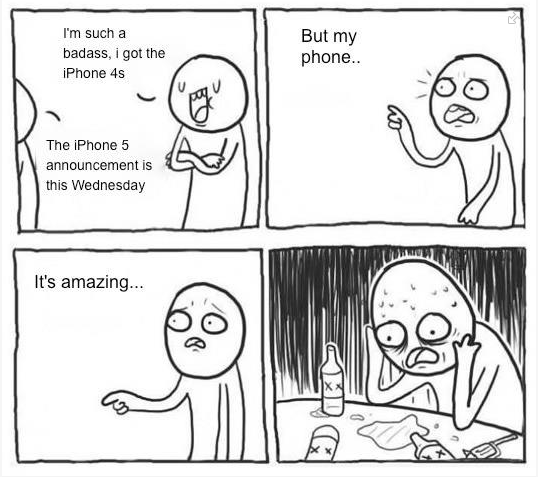 Over the past few years, we have all witnessed how iPhone grew and how many people have come to love each release – all thanks to the great Steve Jobs' ideas. But when Tim Cook started to occupy the seat of Apple's CEO everything has changed. The fifth generation iPhone was named iPhone 4S and the supposedly iPad 3 was named "the new iPad". My thought about his move is to create his own new branding for Apple products.
Sometimes, it is easier to discuss with other people if you both own the same product but with different iterations – i.e. iPod Touch 3rd Gen and iPod Touch 4th Gen. You can actually easily differentiate the difference between the two – from the physical appearance down to the specs and features. It will be worthwhile boasting against each other just to prove which generation is the best.
Nevertheless, we don't own Apple and we're not the one who should decide for the product. All we can do is hope for the best and see how the new iPhone or iPhone 5 will fare once it is released.
If you are to be asked, which of the two names would you prefer for the sixth generation iPhone – "the New iPhone" or iPhone 5?