In the world of technology, the term upgrade is not something new, but it never seizes to amaze us whenever we hear or see news about it. One good example is this great news from Samsung where they announced that they are now mass producing Ultra High Speed – 1 (UHS-1) interface microSD cards.  These 16GB UHS-1 memory cards is said to support  maximizing the performance required by most of the latest devices we have today like the smartphones and tablets that you are holding right now where advanced Long Term Evolution (LTE) is present.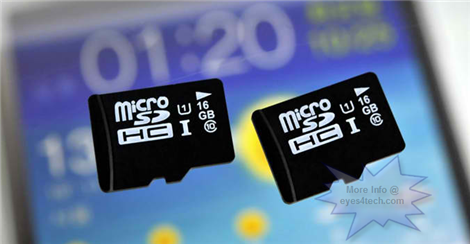 According to WanHoon Hong, the Executive Vice President for Memory Sales and Marketing, these microSD cards with UHS-1 interface can offer a great deal to all its consumers. It is expected to offer an extremely high level of performance on the consumers' LTE devices such as smartphones and tablets.  It will allow users to not only store their images and videos from these memory cards but also gives out a high quality images and video playback.  Moreover, Hong said that this only shows that they are serious and continuously expanding its line-up of memory cards to accommodate the needs of the end consumers for higher density and greater performing memory cards.
Reports says that these new UHS-1 memory cards comes in a 16GB density and is composed of Samsung's 20nm (nanometer) class 64GB toggle DDR 2.0 and an advanced controller to support the ultra fast UHS-1 interface. Moreover, the tests made against these memory cards shows that the 16GB UHS-1 microSD cards has a maximum sequential read speed of 80MB/s which is almost four times faster compared to the current speed of of most of the advanced memory cards nowadays.
We don't have the definite date of the availability of these microSD cards neither Samsung did unveiled when will it out in the market but one thing is clear from their press release that they've already started mass producing these microSD memory cards late last month.  We will surely update this post once we have a clear report from their end.
If you want to get to know more about these powerful new technology in the field of memory storage, you can visit Samsung's Green Memory.