HTC Desire 816 Camera Quality Test
The latest trends in the Smartphone Marketplace
Before we go any further about this cool HTC Desire 816 camera discussion, let's see what is the current trend in the market.  There are many types of Smartphones available around the marketplace. Some of them are big, some are small, a few of them have a physical QWERTY keypad, while the rest have a touch screen display. One can choose the best device as per his/her needs and budget. The smartphone marketplace has witnessed a major growth in the last 10 years. There are many leading players in this market. Some of the most successful and popular brands are Apple, Samsung, HTC, LG, Motorola, Nokia, Sony and more.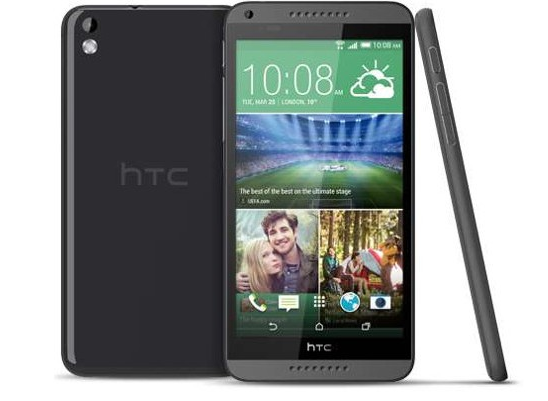 HTC – Quality, Innovation and Perfection bond together
When it comes to HTC Smartphones, the first few words which strike our minds are style, class, quality, innovation and perfection. The HTC smartphone have always been known for their quality build and advanced features. The manufacturers have always maintained top class quality in its products.
HTC Desire 816 – Advanced Phablet with Great Specs and Features
Few days back, HTC launched its latest and advanced phablet, the HTC Desire 816 in the Indian market. This smartphone packs great hardware specifications and features, which makes it one of the best phablets to buy in India. This smartphone has tasted huge success and popularity since the day of its launch. Its huge demand and increasing sales figures is serving something very good for HTC to cherish.
The HTC Desire 816 runs on the latest Google Android 4.4.2 KitKat operating system, which adds another advantage on this smartphone. It also features the innovative HTC Sense 6 UI and BlinkFeed support.
Technical Specifications of HTC Desire 816
Dual SIM (Nano)
5.5-inch Super LCD2 Multi-touch screen Display, 267ppi
1.6GHz Qualcomm Snapdragon 400 Quad Core Processor, 1.5GB RAM
Android 4.4.2 KitKat OS, HTC Sense UI 6
13 Megapixels BSI Rear Camera, LED Flash
5 Megapixels Front facing secondary camera
8GB Internal Memory, Expandable up to 128GB via MicroSD Card
3G, Bluetooth, NFC, Wi-Fi, Wi-Fi Hotspot, DLNA, GPS with A-GPS, GLONASS & More
Accelerometer, Proximity Sensors & Compass
2600mAH Li-Po Non-removable battery
HTC Desire 816 Camera – Introduction
The HTC Desire 816 is a treat for those, who love to click images on the go. This smartphone houses a 13 Megapixels BSI Autofocus rear camera. This camera is capable of capturing images up to 4160 x 3120 pixels. It is coupled with LED flash and many other great features including touch focus, Geo-tagging, HDR, 1080p Full HD video recording, face detection, Simultaneous video & image recording and many more.
For taking your selfies, this smartphone carries a 5 Megapixels front facing secondary camera, which can also record 1080p videos.
HTC Desire 816 Camera Quality
The 13 Megapixels rear camera on the HTC Desire 816 is almost a similar rear camera, which has been in seen in HTC high-end smartphones line-up in last few years. This same rear camera is also expected to be added on the upcoming HTC One Mini 2. You don't need to expect magical results from this rear camera, or something which you can get from HTC One M8's 4 UltraPixels dual-lens rear camera. However, this rear camera is well enough to capture brilliant images and videos on the go. It's better than many of its best selling competitors.
HTC Desire 816 Camera Review
The HTC Desire 816 captures brilliant and detailed images in the daylight. In some of the HTC Desire 816 camera samples, the daylight shots clicked are better detailed and produced than that from HTC One M8. However, you can't match the overall quality of HTC Desire 816 camera results with the flagship device.
The images which were clicked in the low light or indoors are less detailed. This could be due to the slow capture speed, which is because of slow CPU and very large image sizes. This is something not very good on HTC Desire 816.
The HTC Desire 816 inherits many camera features from the flagship, HTC One M8. Following which, the Desire 816 would produce overexposed results, while clicking images outside in bright day light. You need to lower down the exposure value from the settings or you would be getting washed-out and de-saturated results. You have to do the same while recording HD videos from this smartphone.
The 5 megapixels front facing camera is good and well enough to capture your selfies. It would also help you in making video calls. Its performance is decent, and we found nothing to complain for.
HTC Smartphones & Innovative Cameras
HTC has proven that they never behind in opting the latest technologies and other updates. HTC also proved its innovation powers when it launched the HTC One with an innovative UltraPixels Camera. It was the time when the South Korean manufacturers, Samsung were ruling the high end Smartphone segment with its Galaxy Series. And then HTC launched the UltraPixel camera technology in its smartphones, which tasted huge appreciation by tech experts round the world.
Recently, another innovation was seen when HTC launched the One M8 with Dual UltraPixels rear camera. The word Dual is used for the dual-lens setup for the rear camera. The HTC One M8 is probably one of the most innovative smartphone available till date. And so, the camera quality and results is also perfection.
The HTC Desire 816 has followed the same pattern, and could be called as a great smartphone coupled with a brilliant and advanced camera. If you are amongst those who click lots of images on the go and are planning to buy a smartphone with great camera capabilities, the HTC Desire 816 could be your next worth buy.
You can also watch Fone Arena's HTC Desire 816 Camera review.
[youtube=https://www.youtube.com/watch?v=IbpiO5YTtCo]
Thanks for the tip Kundan Srivastava. 🙂