Great news for all Android fans and users out there! Dropbox, one of the known cloud services that offers FREE online file storage announced that they are now giving out free 500MB up to 5GB storage for Android users (of course you should be using Dropbox app for Android to enjoy this) for the first photo or video upload.  The announcement came from one of the Dropboxer named Alex S. where he posted on their Dropbox official discussion group that they are giving out a new present to all of the Dropbox app users.  This updated Dropbox for Android BETA release app added a new feature called Camera Upload.
I have been using Dropbox services for quite some time now and so far I still find it handy and useful especially when there are files that I need to be readily available whenever and wherever I am.  I can save some of my unfinished documents from work and when I get home I can still continue them by just retrieving the file from my Dropbox's personal folder.  I can also share some files, photos, and videos with my friends through Dropbox's "Public" service/feature.  And it is not only limited on my desktop usage but it also works perfectly fine with my Samsung Galaxy S II.  Now that Dropbox has a new feature, Camera Upload, I can now upload my photos and videos instantly.  I am pretty sure, you'll find Dropbox online file storage very useful.
What are the key features of the Dropbox Android App Beta Release?
According to the post of Alex S., you can now upload photos and videos without disrupting any activities that you're doing with your Android device since Dropbox can now do its tasks in the background. You just need to connect your Android device either on a WiFi hotspot or with your activated data plan and either let all your photos and videos sync with your Dropbox folders or select which photos or videos you wanted to upload manually – both ways will process it in the background.  This is now where you get your first 500MB free online file storage, just upload a photo or video (just one). When you upload your photos and videos you'll get your another 500MB up to 5GB free online file storage automatically for every time you reached your 500MB uploads.  Another feature is you can now upload files of ANY size – this means there are no more file size upload capping which is previously limited to 180MB for each file.  And if in case your Internet connection was disrupted for some reasons, Dropbox now supports resuming file uploads.  Check out the details below.
You can check this thread about the free online storage Beta release for Android Users here – link.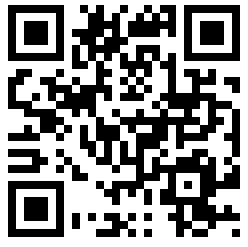 And if you want to give this now a shot/try, you can download the APK (Dropbox Android App) on this link or scan this barcode in the left from Dropbox.