A couple of hours ago, Facebook, Inc. launched their latest Facebook 4.0.2 for iPhone users and it is now available for download from Apple iTunes. So what's new with the Facebook v4 for iPhone and how it differs from the old version which was released last month (Facebook for iPhone v3.5)? According to the latest wall status of Facebook for iPhone fan page this release will provide you better navigation, more organized menus and lastly Facebook improved its search capabilities – sounds like the same features as with the Facebook v4 for iPad which was also launched mid this month.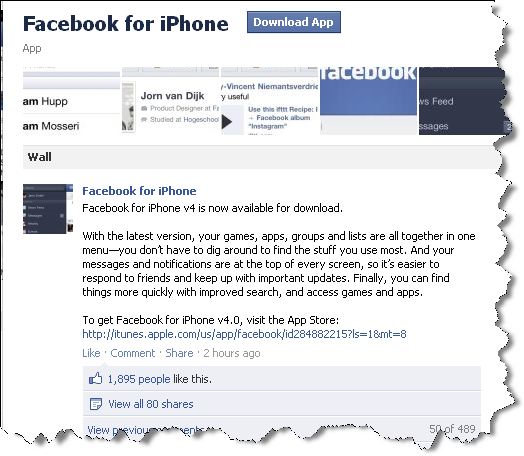 The success of Facebook update for iPad was also pushed on iPhone that is why this latest app version for iPhone would get the same features and updates such as bigger photos with higher resolution and better than your memorabilia album or scrapbook. A single slider menu on the left side that has all of your installed apps, news feed, messages, nearby map, events, friends list, and many more. Facebook developers are flaunting their latest and improved search functionality – find stuffs faster than before.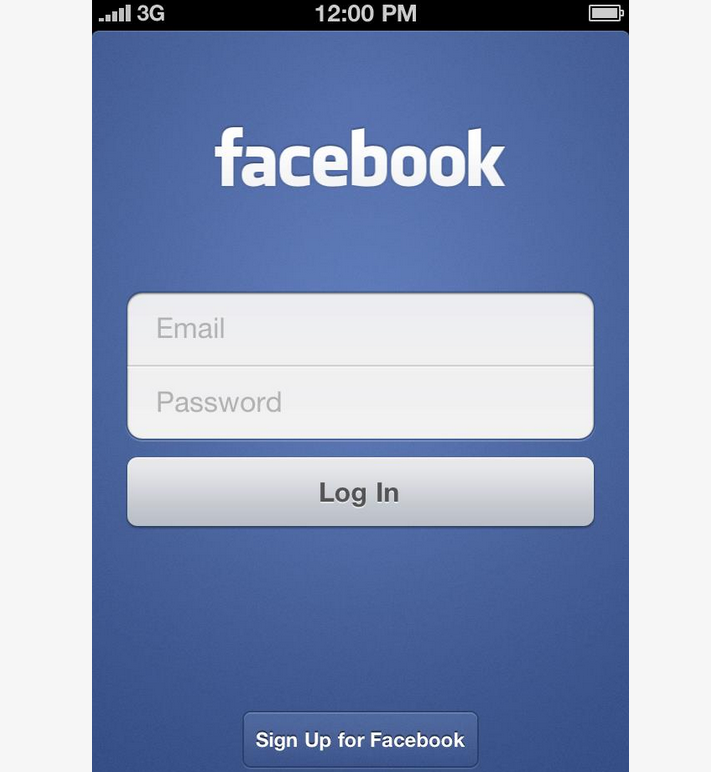 If you want to download and upgrade your Facebook for iPhone, you can click here to be redirected to Apple iTunes or check their updates and feedback from the users on their Facebook official fan page.
[warning]Troubleshooting: If in any case the Facebook for iPhone app doesn't start the way you're expecting it or if it keeps on giving you some application error, uninstall it from your device or delete it and download again it from iTunes and do the installation all over again. [/warning]