Cheap ZTE smartphones are now available in the market locally. And thanks to one of my tipsters I was provided with the top 3 low budget yet high performing ZTE smartphones. It is never an easy task to look for and choose for the best smartphone that of course will fit anyone's budget. There are so many known brands out there like iPhone from Apple, Samsung Galaxy series from Samsung, HTC One series from HTC, and many more. But these cheap ZTE smartphones opened a new window for all of the consumers who wanted to own a high performing smartphone at low price. Of course, no one can force someone to buy something if it isn't really their preferred smartphone. It's entirely up to you, really.
Affordable ZTE smartphones – Balance of price and features
ZTE, may seem to be "not-so" popular to most of us. The company is known by producing top rated 2G, 3G, and 4G products and is now investing high quality yet cheap ZTE smartphones. In all fairness, ZTE was even cited by Digital Trends as the third largest smartphone in the U.S. which only shows that even with cheap smartphones you can ensure that quality was considered by the company.
The top 3 affordable ZTE smartphones that we will be cite below does not only emphasize the price but also the features and capabilities of the smartphones. These cheap smartphones will allow users to play HD movies or videos, take high-resolution photos, switch from one application into another smoothly, allow you to increase productivity whether at work or your hobbies, and most especially with ZTE smartphones it will provide you a stable and faster connections.
 Top Cheap ZTE Smartphones
1. ZTE Grand X Quad V987
At a SRP of Php 11,900.00, you can enjoy a dual-SIM card, Quad-core 1.2GHz processor smartphone. This smartphone runs in Google Android 4.2 also known as Jelly Bean. It also sports an 8-megapixel primary camera with LED flash, auto-focus, touch focus, Geo-tagging and face detection. This same camera provides great full HD video recording at 1080p with 30fps. There's also a 1.3-megapixel secondary camera that can be used for video calling. The display is a 5-inch which allows the user to view and watch HD videos. It also uses OGS or One-Glass-Solution that allows to remain clearly visible even in broad daylight.
2. ZTE Blade E V956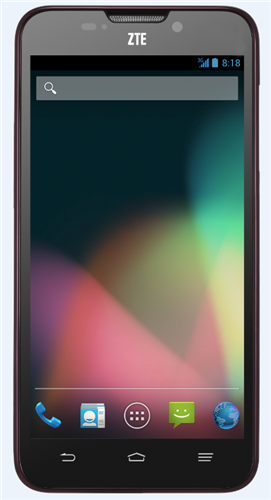 Here's second in the list of cheap ZTE smartphones called ZTE Blade E offered at SRP Php 6,790.00. This is another quad-core 3G smartphone running on Android 4.1 Jelly Bean operating system. This is powered by Qualcomm Snapdragon MSM8225Q quad-core at 1.2GHz CPU and have a 512MB RAM. It is also a dual-SIM smartphone. And if you love to travel, this cheap ZTE smartphone is fully compatible with any quad-band GSM and WCDMA 3G networks worldwide when making calls. The screen is a 4.5-inch with a resolution of 854 x 480 pixels capacitive multi-touch screen. This phone also supports WiFi and WCDMA 3G for surfing the Internet. And Bluetooth for data transmission and hands-free calling.
3. ZTE Blade C 807
This is the last among the cheap ZTE smartphone but definitely not the least. Meet ZTE Blade C 807 offered at SRP Php 4,290.00. ZTE Blade C is sports a 4-inch with 16 million color TFT screen. It also have a 4GB built-in capacity memory, but also can support up to 32GB of external memory card. You can be easily store movies, music, pictures and games, anytime, anywhere to enjoy digital entertainment life. This smartphone is pre-loaded with Android Jelly Bean operating system running on a dual-core 1.0GHz processor by MediaTek. It also sports a 3.2MP camera.
If you wanted to know more about these cheap ZTE smartphones, you can contact MSI-ECS Phils, Inc. at [email protected]. They are one of the official distributor of ZTE smartphones here in the Philippines.